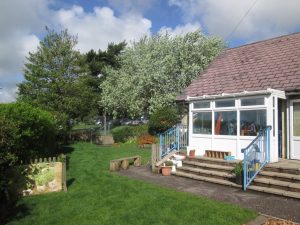 The Grove Pre-School Playgroup
Dorchester, Dorset
At the Grove Pre-School Playgroup we offer a safe, stimulating and caring environment where children can play, learn, and develop at their own individual rate.
---
Sessions
8:30am-11:30am – Monday to Friday
12:30pm-3:30 – Monday to Friday
11:30am-12:30pm – Lunch club for older children
All children are offered a minimum of two, 3 hour sessions per week. For three terms before going to school, all children are offered additional sessions.
---
Important Dates
Summer Term 2019 : Tuesday 23 April – Friday 19 July
Half Term : Monday 27 May – Friday 31 May
News
Discover the latest news from The Grove Pre-School Playgroup to see what excitement we have been getting up to.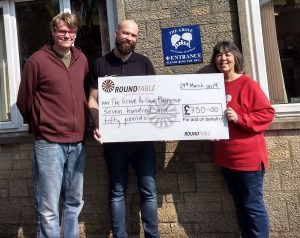 Thank you!
The Grove would like to say a big thank-you to everyone at The Dorchester Round Table and especially Paul who is pictured here awarding a cheque to Cheryl and Jamie for £750. This money allowed the Preschool to maintain the flooring, ensuring it is a safe environment for everyone. We are very grateful!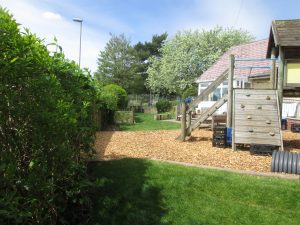 Garden Transformation…
We would like to thank everyone involved for donating funds and time to renovate the garden. The new woodchip and turf has made a huge difference to the outside space and the children are making the most of it in this glorious weather.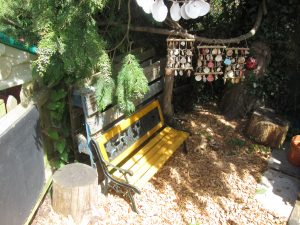 Quiet Area
The Grove has a new 'Quiet Area' in the garden. Children can be found in this area relaxing on the bench, reading a book or listening to the shells jingling in the breeze – what a delightful space!
---